How has Thermomix proven Lidl´s plagiarism?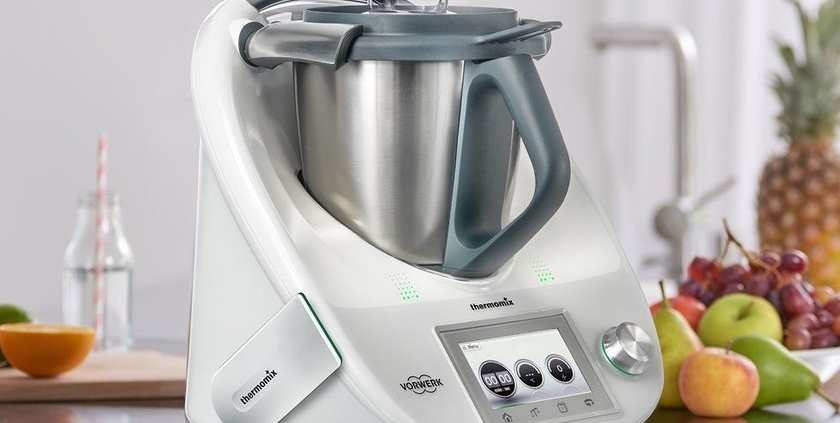 It is a famous case in recent weeks and is a current affair. Thermomix, a brand of the Vorwerk group, has had a great war against Monsieur Cuisine, Lidl's kitchen robot, which they accused of plagiarism. As expert lawyers in patents and trademarks, we talk today about the result of this pulse that Thermomix has ended up winning.
A court in Barcelona has agreed with the Vorwerk group and ordered the German supermarket chain to withdraw all copies of Monsieur Cuisine from its supermarkets. The patent has been infringed, but how have they proved it? Today, our expert patent and trademark lawyers will analyze this case in the blog.
The key in the result of the final decision on this dispute is in the consideration by the sentence that the Thermomix is ​​considered a new invention, since the moment of its launch, there was not even the possibility that a machine of kitchen had the capabilities to weigh food in a container or shaking glass regardless of the status of the switch. The statements of the experts in charge of assessing whether this patent had novel aspects have been analyzing the machinery and functions of this system for a long time. One of the experts on this subject who has been integrated into the decision-making team was blunt in his statements, in the resolution, "he would not have come up with the invention" by himself, "because he would not even have found the motivation to do so."
As expert patents and trademarks lawyers, we already have direct evidence that Vorwerk's Spanish patent is valid because it meets the necessary requirements of the 'Novelty' and the 'Inventive Activity'. On the other hand, if we talk about the Monsieur Cuisine machine, it is an element that literally reproduces some characteristics of the Thermomix, committing the crime of carrying out the acts of exploitation of other´s invention.
Furthermore, the ruling makes it clear that Lidl must "cease importing, storing, offering and marketing" its machine, as well as "withdrawing from the market all copies in its possession and that of its distributors", and even advertising.
This 'triumph' achieved by Thermomix, without hesitation for the tremendous work of its legal team, in fact, as specialized patent and trademark lawyers, we congratulate the legal team of Vorwerk for their great work who are specialized in this technology. We understand that it had been a long road and it required great efforts.
The demonstration of plagiarism requires a series of steps that have been strictly followed and have been based on the capacity for innovation that the Thermomix machine had since its launch. Once your patent is registered, the possibility of plagiarism must be diminished. The basis of this defence focused on the possibility of weighing while cooking, something never reproduced by any kitchen robot, and that beyond its technical difficulty, it became something new that was previously not achieved, as stated by himself. Vorwerk's expert representative.
As specializing patent and trademark lawyers, we are always aware of the whole world that revolves around this issue to absorb information that can serve as an example for our own work in defence of all clients who trust us.
https://casas-ip.com/wp-content/uploads/2021/01/840_560.jpg
560
840
demedia
https://casas-ip.com/wp-content/uploads/2023/01/casas-asin-logo-1.png
demedia
2021-02-01 08:43:32
2021-02-03 08:32:35
How has Thermomix proven Lidl´s plagiarism?