Trademark protection in Africa: Ethiopia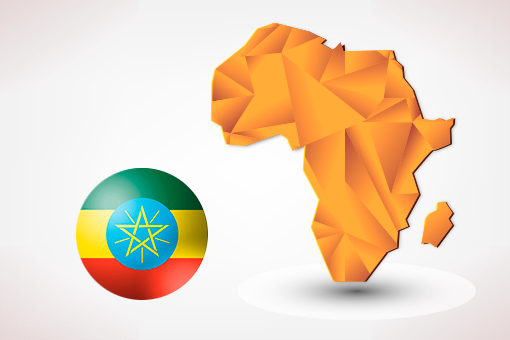 Ethiopia has experienced an increase in applications for trademark rights registrations worldwide given its economic development.
The Federal Democratic Republic of Ethiopia is the second most populous country in Africa after Nigeria. Its capital, as well as its largest and most populous city, is Addis Ababa. It borders to the north with Eritrea, to the northeast with Djibouti, to the east with Somalia, to the south with Kenya and to the west with Sudan and South Sudan.
This country was a member of the League of Nations, signed the United Nations Declaration in 1942, founded the UN headquarters in Africa, was one of the 51 original members of that organization and is one of the founders of the former Organization for the African Unity and current African Union.
According to the International Monetary Fund, the Ethiopian economy is one of the fastest growing of the 188 states that make it up in recent years. Its economy is based on agriculture, which it absorbs 45% of gross domestic product, 80% of exports and 20% of labor. The main product is coffee destined almost entirely for export, of which 25% of the population lives directly or indirectly.
At present, an economic plan is being developed that plans to continue improving, based on the increase in the use of hydroelectric energy, the exploitation of natural gas, the recovery of agricultural areas and the diversification of economic activities, and that has contributed a result of a GDP of 200.6 billion US $.
Regarding the intellectual property of this African country, it is among the member states of the World Intellectual Property Organization (WIPO), specifically since 1998.
It is a country whose trademark registration protects the first who registers more than the one he uses, and that has undoubtedly seen exponentially growing foreign applications in its intellectual property office (EIPO) in the last year, most with Chinese, American or Swiss nationalities, mainly in classes 3, 30 and 35.
The process of trademark registration in Ethiopia usually lasts approximately 12 months, and once registered, it provides protection to the owner of the brand for 7 years from the date of presentation, renewable for the same periods.
From CASAS-ASIN we encourage you to consult any Doubt regarding the registration of your brand in Ethiopia, offering you the best advice for your business, finding us at your disposal.
https://casas-ip.com/wp-content/uploads/2019/01/africa-etiopia.jpg
340
510
demedia
https://casas-ip.com/wp-content/uploads/2023/01/casas-asin-logo-1.png
demedia
2020-02-01 17:37:40
2020-03-25 12:00:57
Trademark protection in Africa: Ethiopia